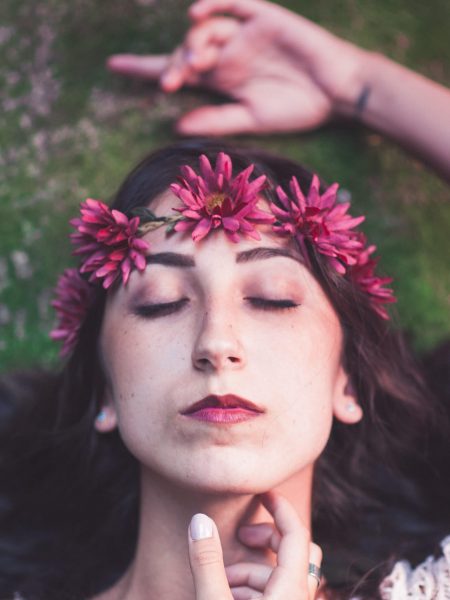 Article By:
דוד כהן צדק
For many years now I have been following the ancient Tantra path, and despite the tremendous change I have undergone following this path, and although people around me see the change that I and the patients go through, I get again and again some frustrating, repetitive reactions: "Oh .. So you're dealing with sex all day… Everybody is doing orgies all day… This thing that is studying poses in bed .. I do not need that I am naughty enough in bed with my wife. Everyone horny there and want only to fuck" etc.
On the other hand, when people experience the Tantra through me or through other teachers, either in person or through a workshop, then the reactions become: "How did I not do it before? There is life before Tantra and after Tantra"
So what's going on here?
How does it happen that on the one hand, people are undergoing such a fundamental change in their lives and on the other hand, there is a "negative" name for Tantra?
It may be a little long, but anyone looking for a real change in his life is worth reading to the end.
They say that Tantra is a quick way to enlightenment
But as you may know, when you travel quickly, there are also accidents, and in my opinion, this is part of the matter, and if we are aware of this, we can enjoy the wonders of the road and its fruits.
In order to understand better the problem, we need to know what makes Tantra different from other spiritual ways. In the Tantra Way, we work and awaken the life energy in various exercises, along with the awakening of this strong and powerful energy. We experience full sensory awakening. We become alert to our life and our environment. It happens through our physical senses [hearing, smell, taste, touch] and through our energetic senses. We begin to feel our heart more in addition to our energetic and emotional physical bodies. We become more sensory beings, and out of all the awakening in this sense, sexual energy also arises and we become sensual creatures.
Being a sensual creature is a wonderful thing, but it is also a trap for those who follow this path, because it is actually a junction on the way. The sensory awakening and sexual arousal are only the results of deep work in which we remove different barriers from ourselves such as anger and shame and it is important to remember that sexuality is only one layer of a whole puzzle that makes up our lives. When you get stuck in the sexual level, things gradually become empty and preoccupied. In sex, you become obsessed because you try again and again to recreate the thrill that was when the senses opened to us after years of closure and deprivation.
Anyone who has experienced a long-standing relationship, whether it was monogamous or polyamorous, will tell you that sex is an important part but not the main thing in creating a strong relationship that contains and grows. So does our personal life. Sex is an important part of our lives, but not the only thing that will give us satisfaction and depth in our lives. In fact, good sex is the result of a good relationship or a full and satisfying personal life and not vice versa!
How is all this related to the bad reputation that went out to Tantra?
When some of those who walk along the path are "stuck" in the stage of sexuality, create a space in which the preoccupation with sexuality it becomes dangerous. It creates a fertile ground for vulnerability and even exploitation of "new marchers" in the way, promises and false charms of enlightenment through sexual liberation that has no spiritual basis. This false promise for enlightenment, tempts people who yearn to heal their past wounds and are swept away to a space that will give them a temporary pleasure followed by disappointment, which will lead to the bad rumors about the Tantra. Some of which are true to what happened to them. But this is not Tantra, and if we add to it all the pain that already exists around the subject of sexuality in the world and the resentment between women and men, easily Tantra becomes a punching bag and a scapegoat of all the victims, and a wondrous road disappears from our eyes in a fog of rumors and resentment.
Yes, Tantra influences and transforms many layers in our lives, including sexuality, and with the help of Tantra, we can also reach orgasms of this kind and others and maybe men who control ejaculation and desired sexual peaks. Nether the less, these peaks are only the result of deep work and liberation and healing of the past and these sexual heights. The enhancement of creativity in our lives, the intensification of desires and feelings, the removal of shame and guilt from our soul and our bodies, and many other peaks without which the peak of sexuality would not have been achieved at all or not fully experienced.
We can be champions in bed, but what is it worth, if we do not feel our heart. If we can not communicate our feelings and take responsibility. If we can not contain the other without going into self-blame… we will find ourselves chasing the thrill and when it is over we will look for the next one in an exhausting chase and not over.
Tantra is a way of truth and meditation, of deep inner work, of ancient and fascinating rituals, a path that leads to growth, prosperity and spiritual development.
I invite you to come and get to know a magical and wondrous way filled with ancient wisdom and march towards a life filled with happiness and joy with an open and loving heart.